This 2 day event hosted by ASHE brings together health care facilities professionals on a quest to discover low-cost energy savings opportunities at a hospital or clinical site.
What Can You Expect?
1-2 days of education and hands-on exploration in an exciting team setting
Experience a dynamic process for identifying energy savings opportunities
Learn to calculate estimated annual savings associated with energy savings opportunities
Master a step-by step approach for participants to implement Energy Treasure Hunts and integrate them into their Energy Management Programs
Build a culture of continuous improvement for energy savings
Join the Treasure Hunt After PDC Summit
Register for the Energy to Care Treasure Hunt happening March 15 & 16 at Banner Desert Medical Center in Mesa, AZ.
Sponsored by Johnson Controls, this Treasure Hunt costs $150 per participant.
Experience hands-on activities and find areas to save energy and cut energy costs at your facility!
1 / 4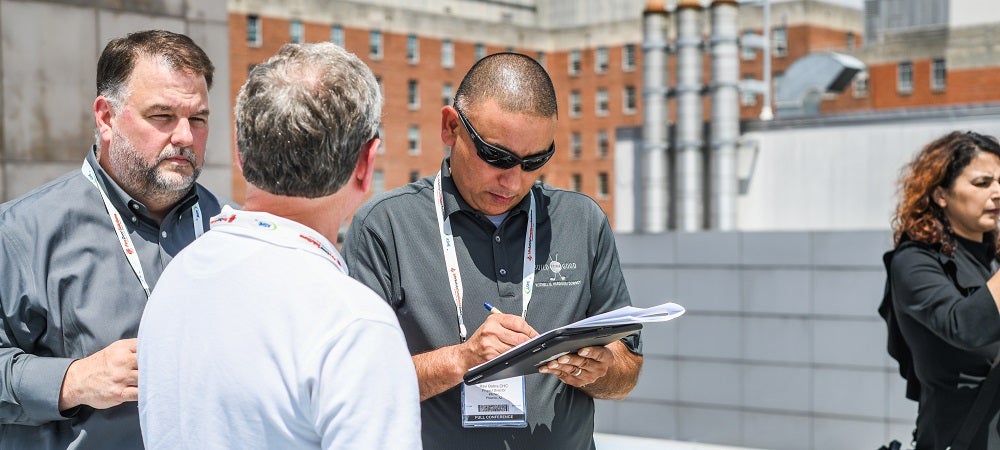 Treasure Hunt attendees evaluate the roof of a facility.
2 / 4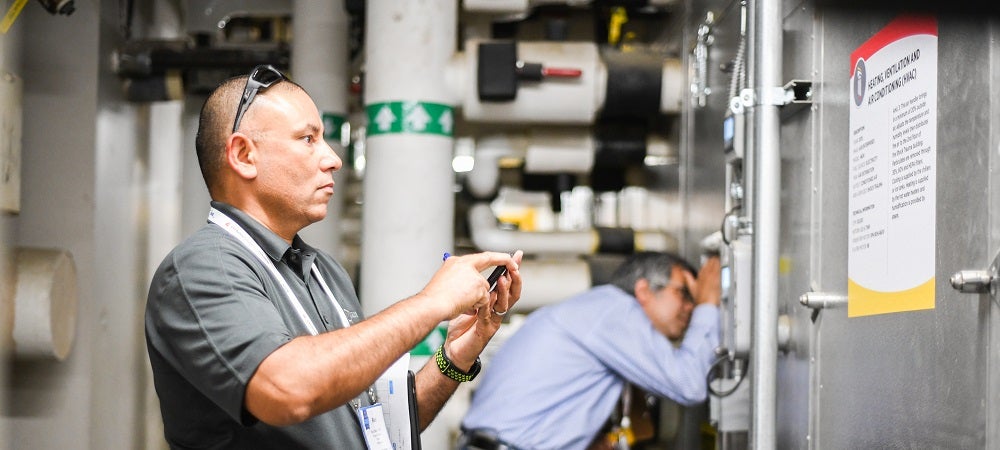 An attendee of a previous Treasure Hunt learning how to idenfity energy savings at their facility.
3 / 4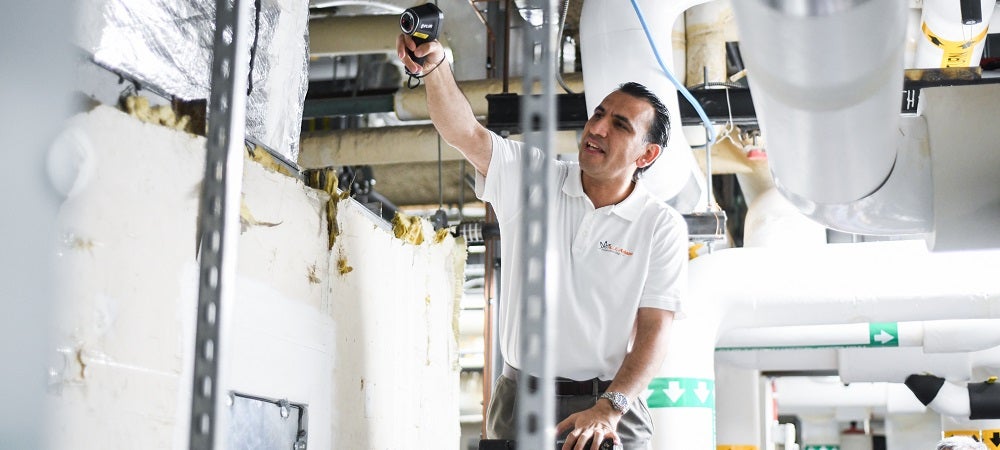 A Treasure Hunt attendee exploring a facility.
4 / 4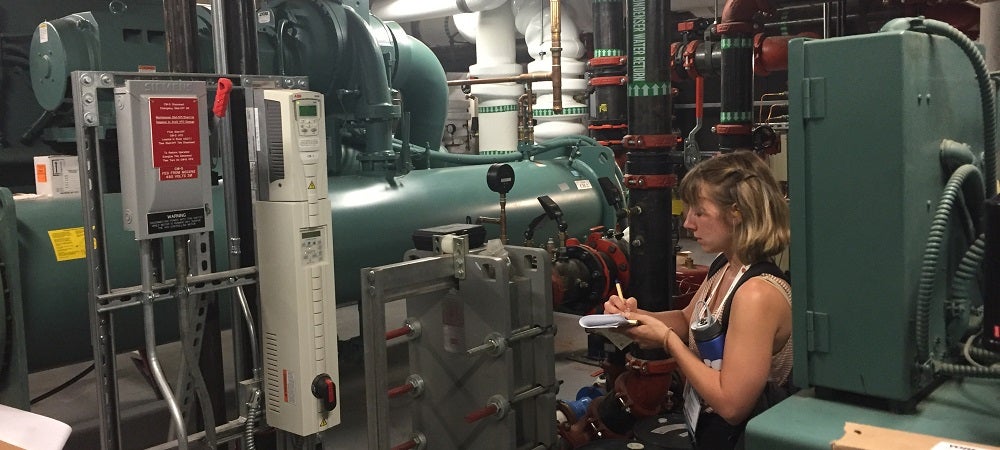 A Treasure Hunt attendee takes notes about how to identify cost savings.
❮
❯
Implementation Model: University of Maryland Medical Center
UMMC Engages Leadership through ASHE Energy to Care Treasure Hunt
The Energy Treasure Hunt at UMMC was part of an overall training session held after the ASHE Annual Conference. To determine a host facility, ASHE reached out to its local chapters to solicit for interested host sites which UMMC eagerly volunteered for.
Past Treasure Hunt Highlights
Arkansas Association for Healthcare Engineering, Inc. – Conway Regional Health System
$500,000 annual savings opportunities
"The ASHE Energy to Care Treasure Hunt was an invaluable process for us. Like most hospitals, Conway Regional Medical Center strives to attain a balanced compromise between thermal comfort and energy efficiency. For our facility and our staff, it almost always comes down to cultural and behavioral change. For example, after one quick walk through our administrative offices, we noticed individual space heaters which were competing against the supply air temperature. Creating a policy to eliminate the space heaters and adjust the temperature to an acceptable setpoint would result in an annual electricity cost savings of over $12,000. That's a significant difference considering one small change! Every dollar saved through sustainability measures enables us to reallocate those resources and better serve our community by providing high-quality, compassionate health care services." –Eric Kindsfater
"After discussing and reviewing all the opportunities discovered during the Treasure Hunt, it's evident that behavior change must resonate from leadership to truly engender a "green" or sustainable minded culture. The experience was eye opening, and I'm grateful to ASHE and AAHE for organizing the Treasure Hunt at Conway Regional Medical Center. We are always seeking opportunities to improve, and now we have a list of improvement projects that we can implement immediately with little or no cost." -- Bryan Gibbs
University of Maryland Medical Center
$2 Million of Energy Savings Opportunities
Northwest Hospital & Medical Center
$116,600 annual savings opportunities
"The event played into the culture of sustainability we're trying to create here. Whenever people can see improvements right from the get-go, it's a positive." – Kevin Kajita, Assistant Director of Facilities at Northwest Hospital & Medical Center