Adverse Weather Checklist
According to the World Meteorological Organization, a specialized agency of the United Nations with 193 member states and territories, the number of weather-, climate- and water-related disasters has increased by a factor of five over the 50-year period from 1970-2019. Help prepare your facility for adverse weather-related events through this HFM magazine article and adverse weather checklist.
Resource
Download the Adverse Weather Checklist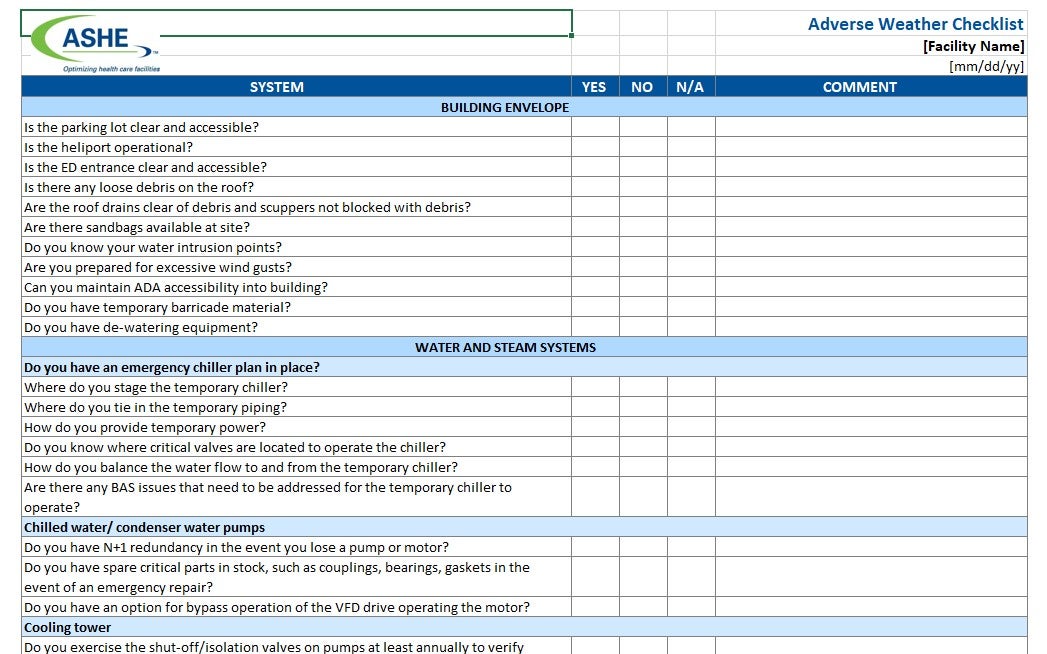 ASHE authorizes the copy, use and customization of this template, by health care facilities for non-commercial use only. In consideration of this authorization, the user agrees that any copy of this document which the user makes shall retain all copyright and other proprietary notices that may be contained therein. ASHE accepts no responsibility or liability for the accuracy or the completeness of the information in this document.